← Back to attorneys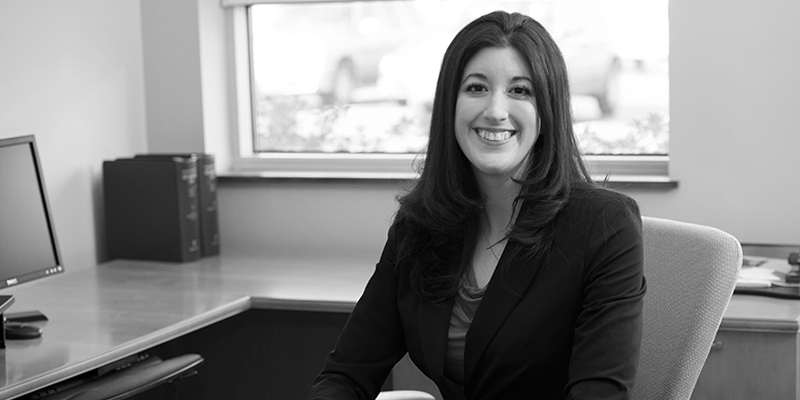 Kimberly D. Logue focuses her practice on natural resources law (including environmental law, water law, and oil and gas law) and general civil appeals. She has over a decade of experience representing clients in state and federal courts as well as before administrative agencies which include the Arkansas Department of Energy and Environment, the Arkansas Pollution Control and Ecology Commission, the U.S. Army Corps of Engineers, and the U.S. Environmental Protection Agency.
Ms. Logue regularly consults with industrial facilities, oil and gas operators, and other clients on contractual obligations and regulatory compliance issues, including those arising under the Clean Water Act, Safe Drinking Water Act, Endangered Species Act, Resource Conservation and Recovery Act (RCRA), Comprehensive Environmental Response Compensation and Liability Act (CERCLA), Clean Air Act, National Environmental Policy Act, and various other state and federal environmental laws and regulations.
Ms. Logue also devotes a portion of her practice to appellate work which includes representing clients before the Supreme Court of Arkansas, the Arkansas Court of Appeals, and the United States Court of Appeals of the Eighth Circuit. She was a part of the appellate team that obtained a unanimous decision from the United States Supreme Court in Arkansas Game and Fish Commission v. United States of America, 568 U.S. 23 (U.S. 2012). Other representative matters include:
J.R. Hurd, et al. v. Arkansas Oil & Gas Commission et. al., CV-19-808 (Ark. 2020)
First Presbyterian Church of Magnolia, Arkansas v. Presbytery of the Pines, 2020 Ark. App. 253 (Ark. App. 2020)
Albert Rinchuso v. Brookshire Grocery Company, 944 F.3d 725 (8th Cir. 2019)
Arkansas Oil & Gas Commission et al. v. J.R. Hurd et al., 2018 Ark. 397 (Ark. 2018)
Lipsey v. Giles, 487 S.W.3d 366 (Ark. 2016)
Walls v. Petrohawk Properties, LP, et al., 812 F.3d 621 (8th Cir. 2015)
Townsend v. Bayer Corporation, 774 F.3d 446 (8th Cir. 2014)
Ms. Logue attended law school at Pace University School of Law where she graduated magna cum laude with a Certificate in Environmental Law. During law school, she served as Managing Editor of the Pace Environmental Law Review. Prior to law school, she attended the University of Central Arkansas where she graduated summa cum laude with a Bachelor of Science in Biology and was named Top Ranking Senior.
Before joining the firm, Ms. Logue served as a law clerk to the Honorable Marcia A. Crone, United States District Court Judge for the Eastern District of Texas. She also interned with the Honorable Laura Taylor Swain, United States District Court Judge for the Southern District of New York.
Honors
Mid-South Super Lawyers, Rising Star, a Thomson Reuters Service, 2013 to 2017 (Environmental; Appellate, Energy & Natural Resources; General Litigation)

Bar Admissions
Arkansas
Texas
United States Supreme Court
United States Court of Appeals for the Federal Circuit
United States Court of Appeals for the Eighth Circuit
United States District Court, Western District of Arkansas
United States District Court, Eastern District of Arkansas
United States District Court, Eastern District of Texas
United States District Court, Eastern District of Wisconsin
Affiliations
American Bar Association; Sections: Litigation; Environment, Energy & Resources
Arkansas Bar Association; Sections: Environmental Law
Texas Bar Association; Sections: Environment & Natural Resources Law; Appellate Law
Pulaski County Bar Association
Education
Pace University School of Law, J.D., 2007, magna cum laude
Pace Environmental Law Review, Managing Editor
University of Central Arkansas, B.S. Biology, 2004, summa cum laude
Top Ranking Senior (i.e., Valedictorian), National Merit Finalist
Public Service
Arkansas Children's Hospital Auxiliary, Board of Directors (2019-2020)
Junior League of Little Rock, President (2018-2019), Board of Directors (2016-2019)
Downtown Little Rock Partnership, Board of Directors (2018-2019)
Leadership Greater Little Rock, Class XXXIII
Practice Areas
Environmental Law
Appellate Law
Water Law
Natural Resources
Oil & Gas Law
Litigation
Administrative Law
Get in touch
201 E. Markham Street, Suite 200
Little Rock, AR 72201
P.O. Box 3446
Little Rock, AR 72203
Phone: 501-603-9000
Email: kim@ppgmrlaw.com
Awards
Download VCard